VN To Take Further Action In IIB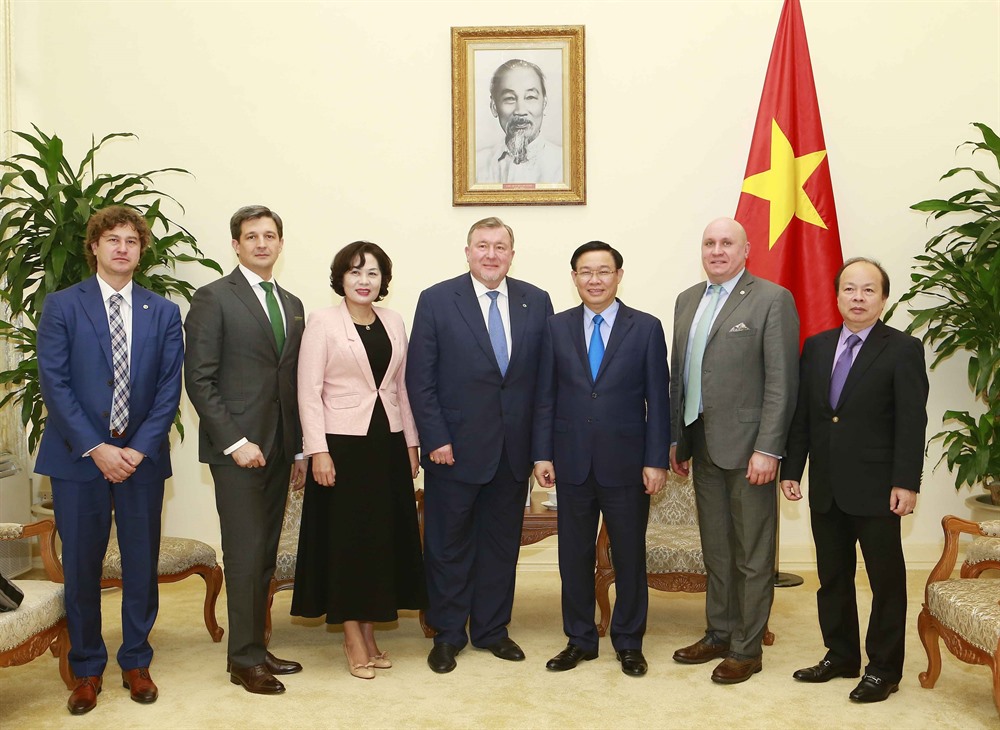 Viet Nam News
HÀ NỘI — Việt Nam has committed to be proactive in helping the International Investment Bank (IIB) restructure and develop sustainability in the future, Deputy Prime Minister Vương Đình Huệ said yesterday.
Việt Nam is committed to contribute its stake in IIB in time, Deputy PM said during a meeting with IIB chairman Nikolay Kosov.
IIB was encouraged to open its office here and the Vietnamese Government would help resolve personnel issues for IIB's branch in Việt Nam, Huệ added.
IIB is a multilateral institution that promotes social and economic development, prosperity, and economic cooperation between its member states.
There are now nine countries that have joined the Moscow-headquartered IIB, including Việt Nam, Cuba, Bulgaria, Czech Republic and Russia.
He said Việt Nam highly appreciated the efforts IIB had made in recent years to restructure and improve the efficiency of the banking system, and provide local banks with up-to-date international standards.
Deputy PM Huệ also spoke highly of the bank's operation in Việt Nam with its lending to local banks and financial institutions, which is a good way to strengthen local financial businesses.
Việt Nam had the highest economic growth rate among all IIB member states and was the second largest country in terms of population, however, it only possessed a 4 per cent stake in IIB, according to the bank chairman.
That required Việt Nam to make stronger efforts in IIB's operation, he said, adding it was also the only country that has not assigned the central bank governor and officials into IIB's boards of governors and managers.
IIB would want to expand its business in Việt Nam, not only in the financial sector but also in other large-scale government projects, and to partner with large-cap companies in the country, Nikolay said.
On the same day, IIB launched an introduction ceremony and signed a co-operative agreement with Sài Gòn-Hà Nội Joint Stock Commercial Bank. VNS