"Fly First-Pay Later" By MOVI And Vietjet Wins Technology Award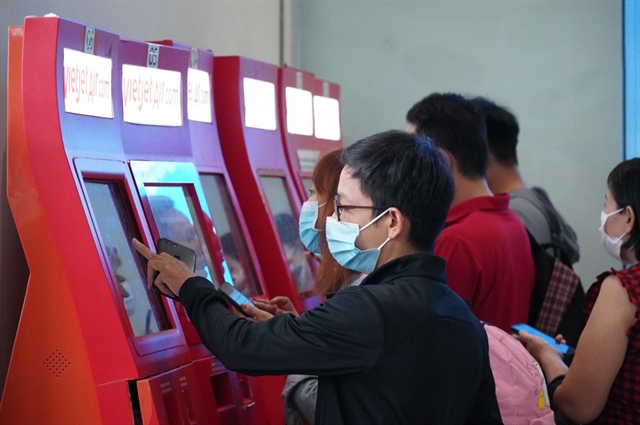 Passengers use a Vietjet automatic check-in kiosk at Tân Sơn Nhất International Airport.
— Photo courtesy of Vietjet
HCM CITY -  "Fly first - Pay later", a technology product that combines Vietjet with the MOVI consumer finance solution has been honoured as the best new fintech product in 2022 by the Global Economics Times UK magazine.
"Fly first - Pay later" is a 100 per cent online financial product that first appeared on the Vietnamese market, disbursed within three minutes with a limit of VNĐ10 million to buy Vietjet air tickets and flexible instalment terms for up to six months.
With this product, Vietjet and MOVI help customers remove all barriers when travelling by plane, customers can easily choose the right trips without worries about financial issues in the context of the economies of Vietnam and the world facing a lot of pressures, difficulties and inflation risks.
"After the pandemic, with the financial solution"Fly first - Pay later", people and tourists can reduce their financial worries, being welcomed on Vietjet flights to all domestic and international destinations," Vietjet said in its statement. 
The Global Economics Award, granted by Global Economics Times UK magazine,  is an annual award to honour businesses from around the world that have contributed to regional and global economic development, awarding the best names in finance, banking, real estate, insurance, technology, energy, logistics and transportation. — VNS