Viet Nam Exports Giant Cranes To India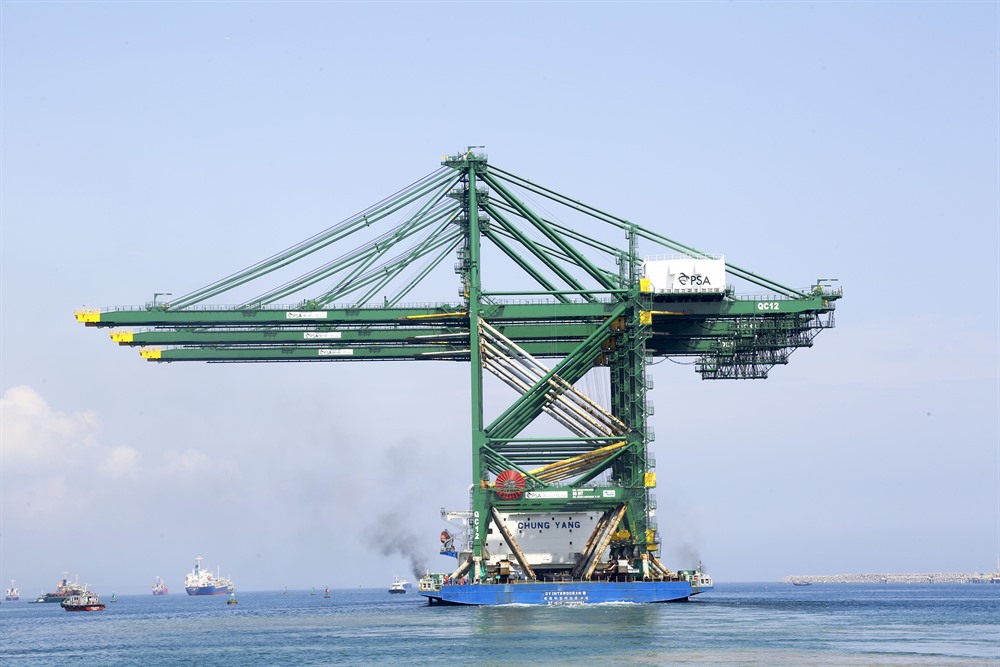 Giant cranes made in Viet Nam are shipped to India. Korean Doosan Heavy Industries has successfully manufactured and exported 12 cranes to India from 2017-19. — Photo courtesy Doosan Vina
Viet Nam News
QUANG NGAI —  Doosan Heavy Industries Viet Nam (Doosan Vina) has shipped three Rail Mounted Quayside Cranes (RMQC) to India as part of a contract to supply 12 of them to Bharat Mumbai Container Terminals Private Limited.
These plug-to-play RMQCs, which were designed, fabricated, assembled and exported by Vietnamese and Korean workers and engineers, are designed to handle cargo containers of up to 65 tonnes at BMCT Port of India.
To date, Doosan Vina has produced a total of 83 RMQC cranes and RTGC cranes for both domestic and international seaports including Singapore, India and Indonesia.
It's also an achievement for Viet Nam and Doosan Vina because these are the largest to have been produced in Viet Nam and are also some of the largest cranes made anywhere in the world.
The Quang Ngai-based company has manufactured and shipped 71 giant cargo container cranes to customers around the world since 2009.
Doosan Vina has been a reliable supplier of power plant boilers for projects such as Mong Duong 2, Vinh Tan 4, Song Hau 1, Vinh Tan 4 Extension and has played an important role in localising the mechanical industry in Việt Nam.
The company employs 2,500 workers at its plants in the Dung Quat Economic Zone, and earned an export turnover of $300 million per year. — VNS