REE Targets $240 Million Revenue This Year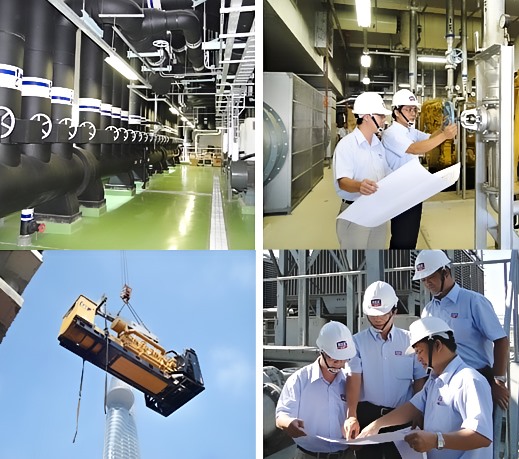 Viet Nam News
HCM City— Refrigeration Electric Engineering Co (REE) plans to earn nearly VNĐ5.6 trillion (US$240.8 million) in revenue this year, up 10 per cent year-on-year.
The figure was released at the annual general meeting to approve business targets for 2019 held in HCM City on Friday.
Of the figure, revenue from its refrigeration electric engineering segment will account for the majority at VNĐ3.6 trillion, or about 65 per cent. Meanwhile, the number from office leasing is estimated at VNĐ836 billion, power and water utility infrastructure at VNĐ772 billion and real estate is expected to reach VNĐ369 billion.
It's expected to make after-tax profit of nearly VNĐ1.5 trillion, down 18 per cent compared with the same period last year, in which power and water utility infrastructure is set at VNĐ685 billion, office leasing contributes VNĐ390 billion, mechanical and electrical engineering segment brings in VNĐ275 billion and real estate VNĐ115 billion.
Speaking at the meeting, REE Chairwoman Nguyễn Thị Mai Thanh said many shareholders asked why not set a higher target. "If we really want to set it high, we can do it, but it must use the plan from November to December 2018, based on objective factors in policy changes, so that it is close to reality."
With the above target, REE expects a minimum dividend payout ratio of 16 per cent of charter capital this year.
Building plan
Regarding operating capital, Thanh said that the company had mobilised capital through the issuance of bonds (US$100 million). In terms of each segment, the 2019 refrigeration electric engineering segment will not need additional capital, instead the company will focus on increasing investment in two areas of electricity and water utility infrastructure and real estate.
"It is estimated that this year will disburse all the capital mobilised. At the same time, with the cash balance as of the end of 2018, the company will disburse at least VNĐ2 trillion," Thanh said.
In terms of office leasing, the company will have an additional 200,000 sq.m for lease this year, including a building in Hà Nội.
The office leasing segment is expected to contribute major growth to profit in 2019, when the central building in HCM City starts to record all revenue and profit, along with the contribution of another building, which has a 14,000 m2 rental space with average rental price of $17 per sq.m, coming into operation in the second quarter of this year.
REE also approved a plan to issue $100 million of non-convertible bonds, equivalent to about VNĐ2.32 trillion, with the goal of developing office real estate projects for rent on its existing land fund in HCM City, and for payment of land use fees, land purchase, and development of land fund.
Bonds are expected to be issued to individual investors in the first quarter of this year.
Power firms
As for electricity, the company aims to develop renewable electricity, including wind and solar power. It will also aim to buy shares in some power companies which have planned to divest in the future. However, the company refused to divulge further details at this time.
By the end of 2018, REE has invested in eight hydropower companies with a total designed capacity of 1,034 MW, three thermal power companies with a total capacity of 2,340 MW, one wind power company with a capacity of 24 MW and a power distribution unit with an output of 250 million kWh.
At the meeting, the shareholders approved the dismissal of Adrian Teng Wei Ann from the board. Instead, REE will elect Stephen Patrick Gore (British national, born in 1972) to take this position for the remainder of the 2018-20 term.
In 2018, REE made revenue of VNĐ5.1 trillion, up 2 per cent and after tax profit of nearly VNĐ1.8 trillion, an increase of nearly 30 per cent compared to 2017. With this result, the company will pay dividends at the rate of 18 per cent in cash for its shareholders on April 5, equivalent to about VNĐ558 billion. — VNS