Spots Available For Exciting FVH City Walks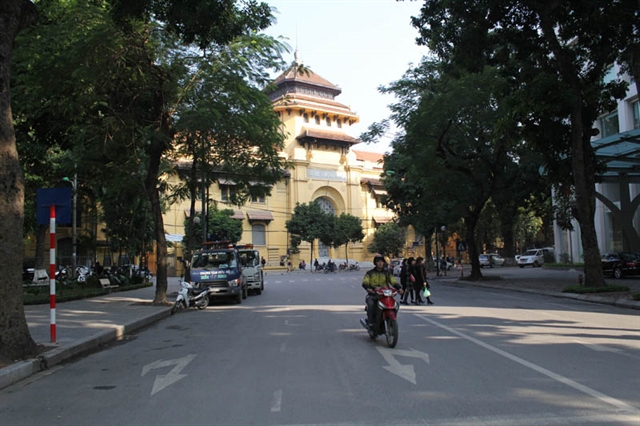 HÀ NỘI — If you want to discover something new about Hà Nội, especially about the city's lesser-known places while strolling its streets, the city walks hosted by the Friends of Vietnam Heritage have been designed for you.
Although the non-profit group has some exciting city walks throughout this month, there are only a few spots available on June 14 and 18.
On June 14, starting from 9.30am in front of Lý Thái Tổ Monument by Sword Lake with a brief introduction, the walk will be around the streets bordering the lake. Attendees will discuss points of interest, stories, local history, legends and traditions.
In the afternoon, for two hours starting from 2pm, the walk will help attendees learn about the height of French presence within Hà Nội and its influence on architecture and urban design.
Starting from the Opera House, the group will walk to the School of Pharmacy, designed by French architect Ernest Hebrard, before making their way along Lý Thường Kiệt Street to Thiền Quang Lake.
Both walks will be led by Alvaro (alvarograna@gmail.com)
On June 18, from 9.30am to 12pm, the city walk will stroll Nguyễn Công Trứ Street in Hai Bà Trưng District and the surrounding area.
The walk will start outside 5D Hàm Long Street, where the first Communist Party Cell of Hà Nội was established. Then along Lò Đúc Street to the Pasteur Garden, and outside the National Institute of Hygiene & Epidemiology (originally the Pasteur Institute).
The group will walk back up Lò Đúc Street to Nguyễn Công Trứ Street, before heading to Hai Bà Trưng Lake and the temple complex opposite where the members will touch on the Hai Bà Trưng era (AD40-43) and their contribution to Vietnamese history. The final part of the walk will take the members to lanes and alleys of Chợ Giời – one of Hà Nội's biggest open-air markets.
To join, register with Stella at stella@fvheritage.org.
Fee for each city walk is VNĐ70,000/person. — VNS