Bình Dương Taps Into Wellness Trend At Becamex Hotel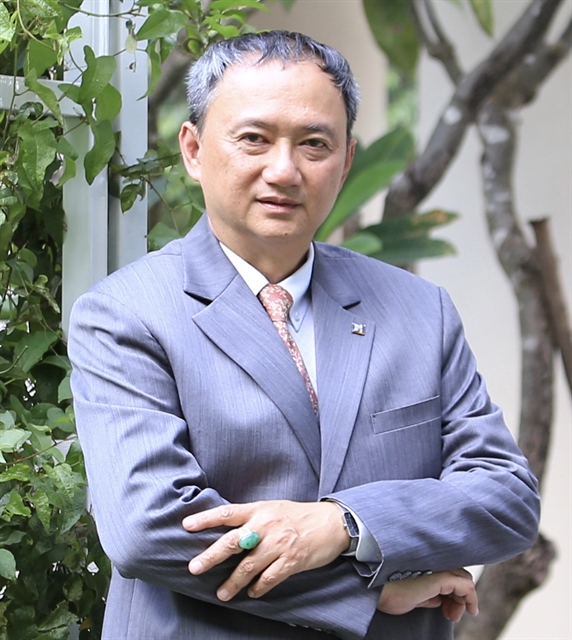 Cheah Kuan Yean, general director of Becamex Hospitality.
Bình Dương Province in southeastern Việt Nam, located 30km from HCM City, is home to many architectural and historical sites, stunning natural scenery, spiritual attractions, art and handicraft villages, and culinary specialties. Its abundant wilderness and spiritual centres have been harnessed to promote the province as a leading wellness destination. Cheah Kuan Yean, general director of Becamex Hospitality, talks about the development of wellness tourism in the province and how Becamex Hotel is catching up with the rising trend.
 Can you tell us about the potential for wellness tourism in Bình Dương Province?
Bình Dương has its own specialties in terms of cultural involvement, spiritual connection and food education. There are amazing tourist attractions and tourist items for wellness tourism.
For instance, Bình Dương Province has a bamboo forest that few people know about, not even people in HCM City. The forest has hundreds of species of bamboo. When walking in the forest, you can return to nature and feel its serenity. There is also a small waterfall near the forest.
Bình Dương Province also has many famous pagodas like the Hội Khánh Pagoda, Bà Thiên Hậu (Lady Thiên Hậu) Temple, Ông (Grand) Pagoda, Hội An Pagoda and Tây Tạng (Tibet) Pagoda.
Bình Dương is not just an industrial town. Tourists come here to play at the Sông Bé golf course, which was the first in Việt Nam to meet international championship standards, as well as the Phú Mỹ golf course, the Mekong golf course and the Harmony golf course.
The Lái Thiêu fruit farm is well known for tropical fruits such as durian, jackfruit, mangosteen and longan, and the Lái Thiêu Ripe Season Festival is held annually in June as part of an effort to promote eco-tourism.
Bình Dương is also famous for skilled craft villages with ceramics and pottery, wood sculpture, and lacquer.
The province does not have many traffic jams or as much noise as other places do. It has more peace and serenity. Foreigners love all of this when they are on wellness trips. In fact, they actually come here to experience those features.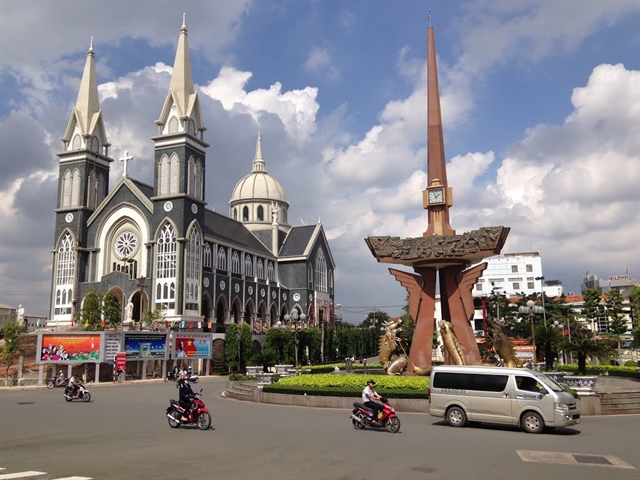 Thủ Dầu Một City, one of the most attractive destinations in Bình Dương Province. VNS Phto Văn Châu.
Can you describe the level of demand for wellness tourism?
The demand for wellness tourism is tremendous. Today, even young people are looking at health experiences and spiritual balance.
According to a report from the Global Wellness Institute, wellness tourism was a US$639 billion global market and was growing more than twice as fast as general tourism in 2017.
Wellness travelers spend more per trip than the average tourist. In addition, wellness tourism creates opportunities for all tourism and hospitality-related businesses.
As more and more travelers seek healthy experiences for their trips, businesses should integrate wellness into their offerings and capture spending by wellness travelers.
How do you plan to make Becamex Hotel in Bình Dương a wellness destination?
Recently, the hotel recognised the tremendous demand for wellness from guests. Therefore, we have focused on wellness offerings. Wellness nowadays is not just about health, but is defined as well-being as well as health.  
At Becamex Hotel, we have an eco-friendly design and easy access from the lobby to the herbal garden, a swimming pool, and a Koi fish pond.
Our wellness center also includes a modern and comfortable fitness centre and spa. We offer detox herbal teas, healthy drinks, and special cuisine for breakfast. This is wellness we can offer to add value for guests.
Part of wellness practice here is the adoption of a solar energy system. We try to be kind to the earth and practice wellness sustainably.
Do you plan to develop more wellness products and services at your hotel?
We are in the process of setting up a massage parlour to offer massage therapy and other spa services for in-house guests.
We will soon launch weekend packages that offer free yoga, tai chi classes, free shuttle buses for in-house guests, and free bikes. All of these will benefit our guests and help them reduce stress, have more comfort, and feel as if they are staying at home.  
We will also organise guided tours during weekends for guests who are on a long stay. We will take them to tourist destinations and connect them with local culture and food.
We are working with the provincial Department of Culture, Sport and Tourism to organise a familiarisation (farm trip) event in Hà Nội in July to link up with travel agents.
This includes more education than what Bình Dương Province is currently trying to do. If we educate the community, the demand will be there. — VNS